15 FREE Recipe Cards Printables, Templates, and Binder Inserts
This post may contain affiliate links. If you make purchase after clicking a link, I may receive a commission at no extra cost to you.
Recipes…mine are EVERYWHERE. I actually do have a recipe binder, but it is NOT organized whatsoever. I plan to spend some downtime getting my kitchen organized using pantry printables, meal planning resources, and putting my most loved recipes on pretty recipe cards.
In this round-up of FREE Recipe Card Printables, we are sharing 15 useful and pretty ones we found.
1. This freebie contains all of the printables you will need for your recipe binder and instructions.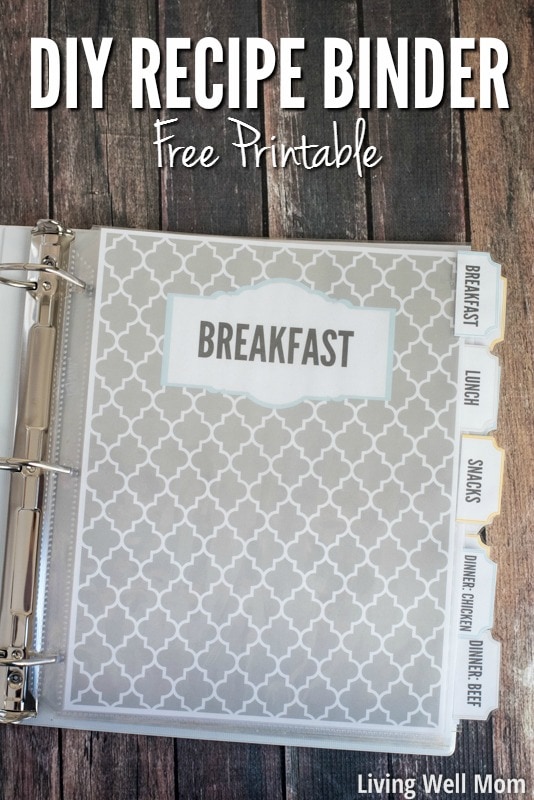 2. DIY Recipe Binder printables: binder printable covers, divider covers, printable recipe pages for binder, & instructions for setting up your very own recipe binder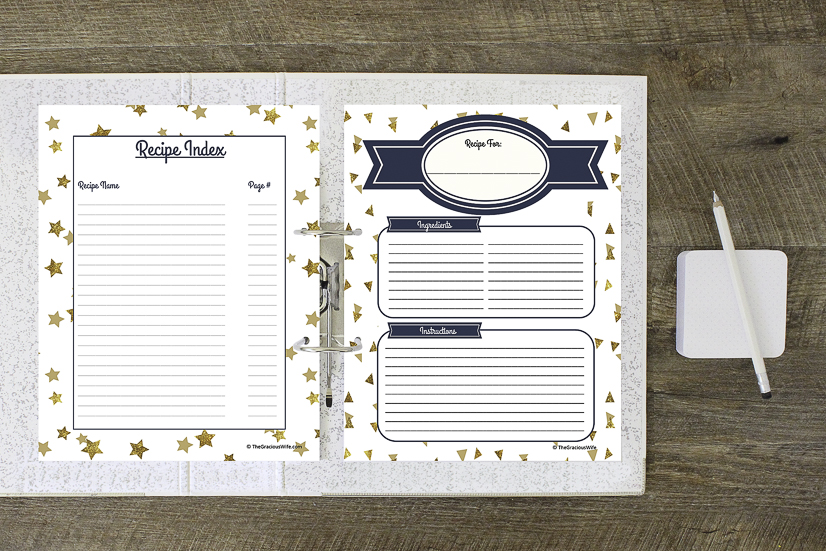 3. These free recipe cards are stored in a thrift store jewelry box makeover – super neat idea!
4. This free recipe cards printable is a neat idea for a Bridal Shower. Everyone brings their favorite recipe and fills out the recipe cards. What a wonderful gift idea the new bride will cherish!
5. If you are a Mason Jar junkie, you will love these adorable FREE recipe card printables.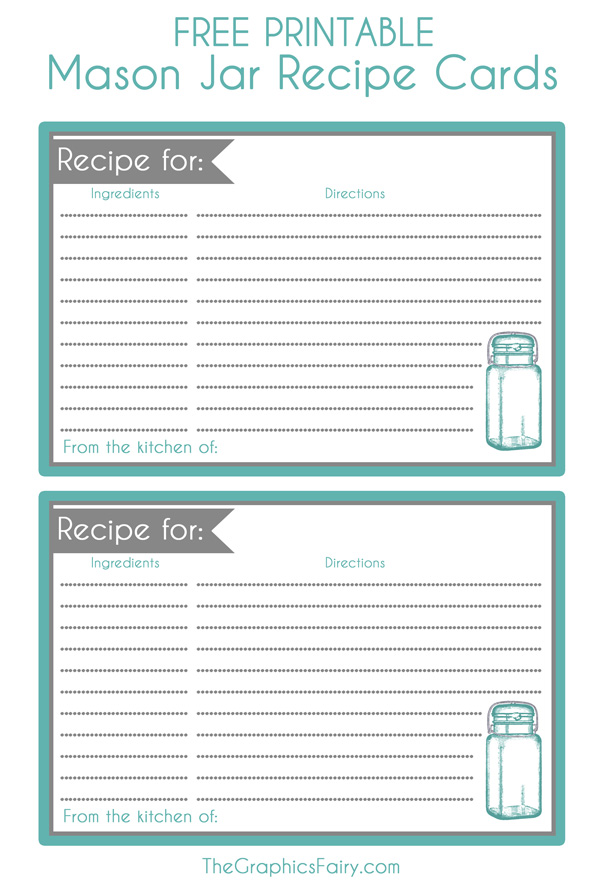 6. These printable Real Food Recipe Cards are diy, meaning you can edit them in adobe reader.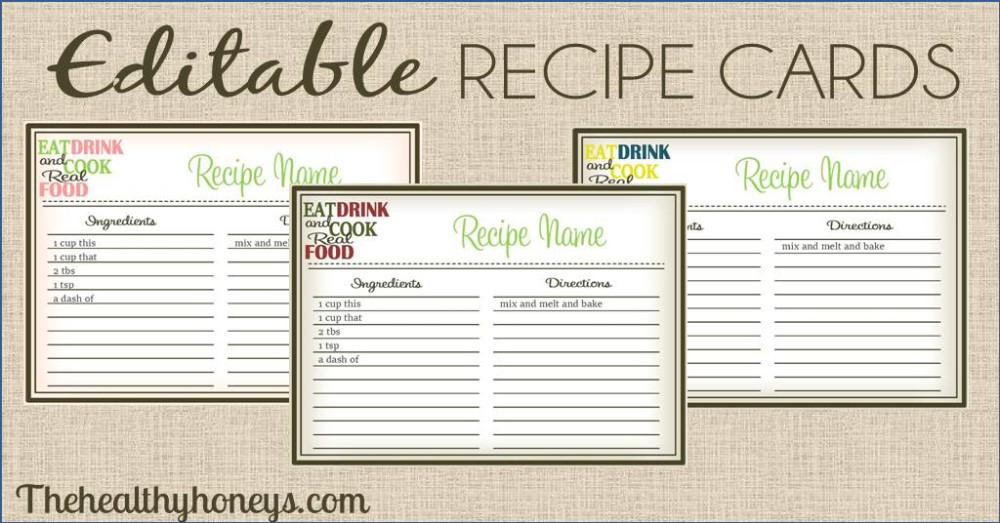 7. Here is another round-up of 25 FREE recipe card printables.
8. Canning Party Free Printables – these are adorable and contain everything you need to host your OWN canning party.
9. These are simple and cute:
10. Menu planner and recipe cards printable:
11. I like how these cards are cute, but do not take a ton of ink:
12. Free Recipe Binder in 3 Color Options
13. These are so pretty. I have an apron that would match them!
14. This recipe binder printable set enables you to create your own recipe binder!
15. This giant pack of freebies has everything you need for a adorable recipe binder.
You Might Also enjoy: 26 FREE MEAL PLANNING RESOURCES: